In less than a year, Little Tokyo Two, a newly established coworking space found its foothold in Brisbane and experienced rapid growth. The two existing locations of the co-working hub were quickly brimming with creatives, startups and entrepreneurs, and with the increased interest in Brisbane business, plans were underway for a third and fourth location to open in late 2016.
With the upcoming expansion, LT2 were seeking a bigger push on promotion - the current digital marketing strategy was lacking. The business had also outgrown the manual sales and customer management processes put in place during launch. The need grew for a sophisticated online infrastructure that would complement and support the in-house team in marketing and sales, and LT2 approached You & Co for help.
THE CHALLENGES PRESENTED:
Limited website capabilities
The original LT2 website was built as an info-centric site that spoke directly to marketing qualified leads - it was all about the services being offered.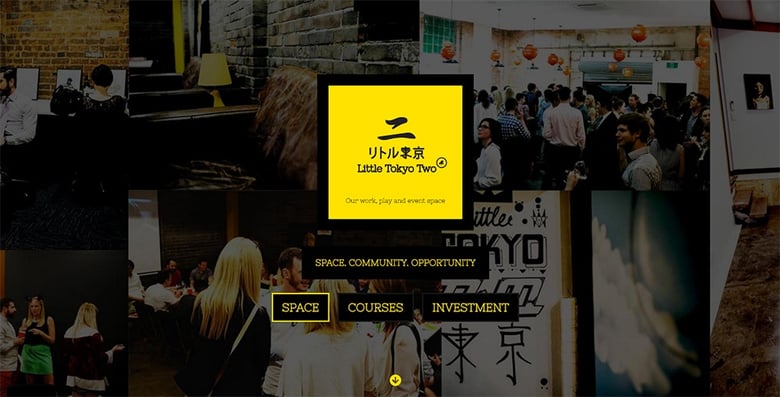 It lacked:
Top and middle of funnel content for those in the buyer's journey
A dedicated lead nurture strategy
Functionality to facilitate sales and customer management - this relied heavily on staff for execution
Mailchimp was used for email marketing campaigns and Xero was set up to manage the accounts, however neither were integrated with the site. With the systems working in silos, all the heavy lifting was left to the staff.
Staff drowning in manual tasks
Website visitors keen to learn more about the workspaces or book in a trial day had the option to call or email LT2. All accountability then sat with LT2 staff members to liaise with incoming enquiries via email.
While this allowed for the level of personal involvement that LT2's leader Jock Fairweather aspired to within the LT2 community, it drove admin work through the roof, bred inefficiencies and created room for error.
LT2 soon realised it wasn't feasible for multiple staff members to:
play the email game confirming trial dates
manage contact records across spreadsheets
export / import contacts across systems
handle the onboarding process for new customers manually
It became evidently clear that LT2 needed to identify the core processes that could be automated across the various lifecylce stages and build a framework to centralise them.
Lack of a single source of truth
With staff members relying on admin upkeep from one another the accuracy of data was compromised. Working across multiple systems and documents made it difficult to gain an overview of the marketing activity or sales pipeline without having to reach out to individual staff members and collating a report.
BRINGING IT ALL TOGETHER:
Little Tokyo Two were keen to develop their website into an inbound ecosystem that catered to the various lifecycle stages of their personas and facilitated the sales process using personalised automation. For this to happen, LT2 and You & Co went back to the drawing board and outlined the functionality needed.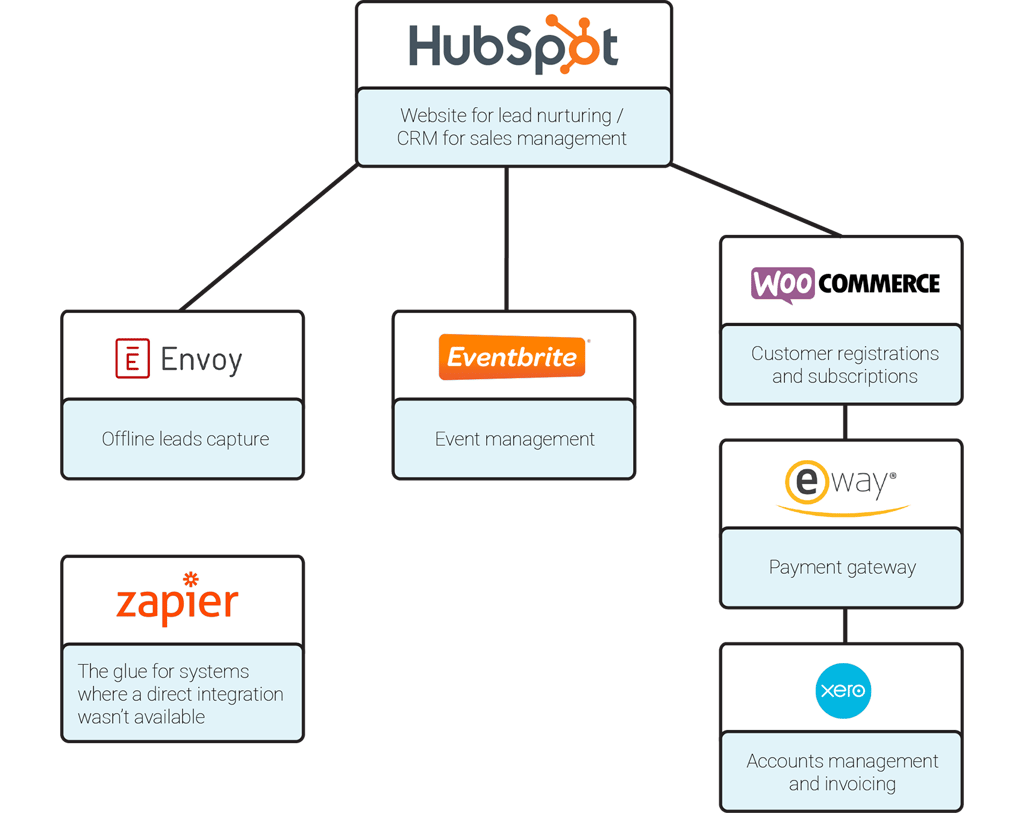 We established HubSpot as the central platform that all other apps could feed into to ensure there was a single, reliable source of information at all times. Given the rapid nature of LT2's growth, the first piece of the puzzle was building the launchpad site with a plan for Growth Driven Design to allow any learning from user feedback to evolve the site with time.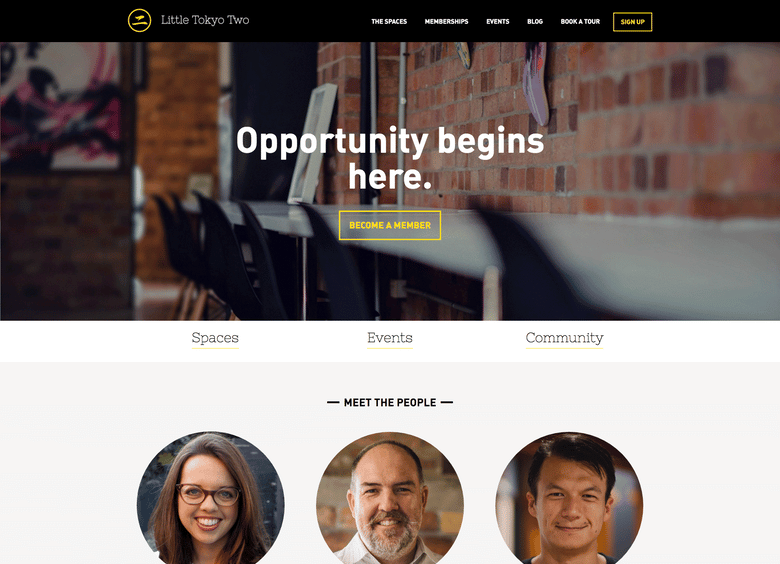 Personas were identified, interviewed and the buyer's journey was mapped out. This set the foundation for the new website and allowed us to address the gap in top and middle of funnel content.
With multiple conversion points across the site and Smart gated content / forms, the website became self-sufficient in profiling visitors and introducing them to appropriate lead nurturing workflows. This allowed for a marketing qualified lead to be delivered to LT2 before staff members got involved.
The use of smart forms was extended to allow leads to book a tour or trial directly from the website, right down to selecting a date and time to visit their preferred location. This served as a trigger for internal notifications to be sent to each location's community manager of the tour or trial appointment. Reminders to the prospect prior to their selected date were automatically scheduled along with follow up email nurtures that kicked in post the visit.
Besides driving awareness through the website, LT2 ran weekly events and often experienced walk-ins at both co-working sites. In order to capture visitor info from these channels:
Eventbrite was introduced for event registrations with a direct integration to HubSpot and ticketing brought on-site through widgets.
Envoy was set up at each location for guest registration with data syncing across to HubSpot using Zapier.
The last step involved sophisticating the sales process. Sales qualified leads for LT2, given the nature of startup land, leaned toward a self-serve checkout over manual processing, so ecommerce functionality was the next natural addition.
Enter WooCommerce.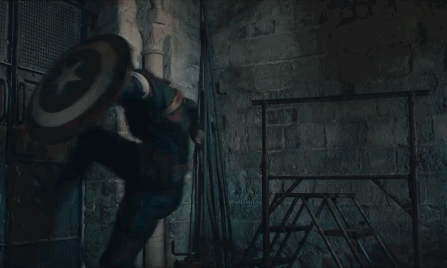 Membership options and prices were added to the site and direct purchase was made available with a single checkout form.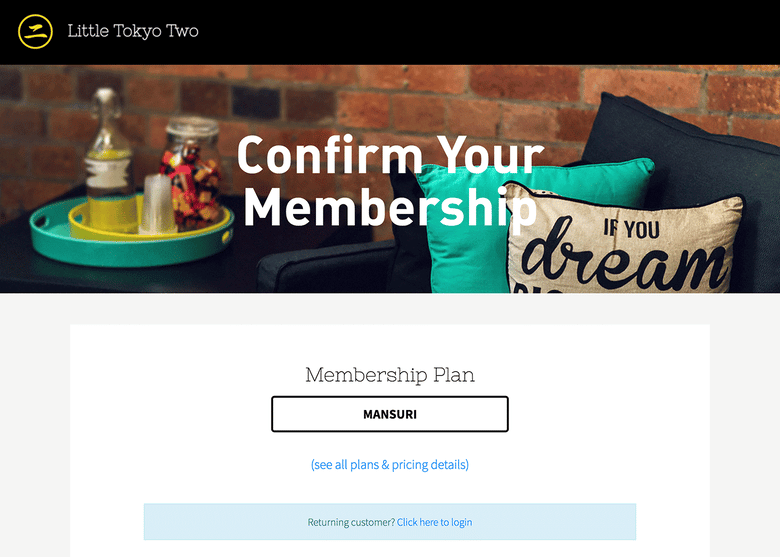 During a membership purchase, WooCommerce created subscriptions for each new member, converted the contact into a customer within the HubSpot CRM with Zapier's help, and through integration with eWay and Xero, triggered fortnightly billing 🎉.
Through HubSpot integration all form field entries from WooCommerce were then migrated to HubSpot and the contact moved to the customer lifecycle stage. An automated 'Welcome' email was triggered and zipped to the new member's inbox from the LT2 location's community manager with information about the space, community and opportunities available to them.
With each new sign up, the system began to run like clockwork.
THE RESULTS:
Drop in administrative tasks across LT2 staff
With the various applications working in sync, both LT2 lead nurture and sales processes were provided the sophisticated degree of automation they deserved. Staff members were no longer tied down on administrative functions and could instead spend time focusing on helping LT2 members with their business needs. Through the use of smart triggers and internal notifications in HubSpot, staff were involved in admin only when needed whilst allowing the website to provide a complete visitor to customer journey otherwise. With the reduced time spent across administrative tasks, efficiency increased across LT2 overall.
Transparency of information across LT2
With HubSpot as the single source of truth, it was easy for any staff members to quickly collate information they required on any contact at any given time. With all touchpoints being tracked, there was no dependency on a single staff member to see a contact through from start to finish - anyone could step in when needed. As for sales, the HubSpot CRM provided a clear overview of the sales pipeline for each location and forecasted revenue per member while WooCommerce, eWay and Xero ensured payments continued to flow in smoothly.
The Way Forward: Opportunity for customer delight
With lead nurture workflows in place and the sales process automated, the future looks ripe for customer delight opportunities. A basic member's dashboard currently provides online printer access and fund management, and continued GDD will see this evolve into a resource centre where members can book a time with a mentor, reserve collaborative spaces and connect with others, among many other features, entirely driven by the needs of the LT2 community - and You & Co is excited to facilitate the evolution that follows.