Hashtags were invented to create an easy filing system for posts on social media platforms such as Google+, Instagram, and Twitter. Users can search by hashtag to find posts about what they want without too much hassle, as long as they find the right tag.
I hate seeing intelligent systems go to waste. Hashtags have been overused but underutilised for so long. A hashtag can make or break a good marketing campaign, and if a little pound symbol has that much power, why wouldn't you want to make the most of it? It's just a matter of understanding how.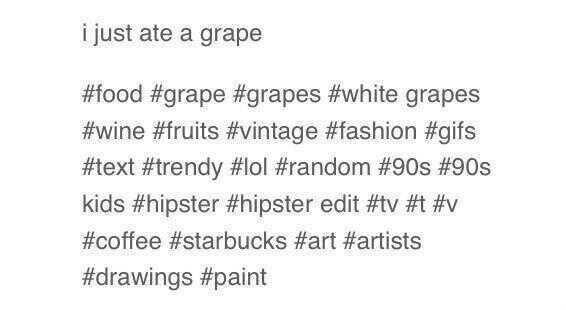 Hashtags have evolved into a language of their own, and to understand and utilise this language, you'll need to find what hashtags people are looking for; what works, and what doesn't. This is what's known as Hashtag Optimisation. But how exactly do you find that hashtag gold?
DO YOUR #RESEARCH
To find hashtags that'll work for your post you'll have to find ones with a good balance of visibility and relevance. But first, you'll need a starting block: this will be what you branch your hashtags from. Usually this will be a term like "#Marketing" or "#Digital". Something broad enough with a high search rank, yet something relevant to the core of what you're posting. From there, you'll need to do some research.

You'll want to find tags with a high enough search ranking, but not too high that it will get lost in a sea of posts. Finding a rate of tweets/hour is a good indication of whether or not people are using or looking for your tag. A way to find tags with the highest usage and relevant to your post is to use a tool like hashtagify.me. This helpful site allows you to enter a hashtag and delivers the top relevant hashtags to what you searched. This is the easiest way to research relevant hashtags, but you're not done yet.

You'll also want to look at the hashtags engagement rate, i.e the amount of users your posts are reaching. This comes in the form of retweets, comments, replies, favourites, and mentions, etc.
All the information of your past hashtag usage can be gathered from your twitter profiles analytics page but for research, I use tweetbinder.com, which shows you a hashtags tweets, retweets, replies, users, and viewer engement within a time period.

So what will this all look like?
EXAMPLE TIME
Let's use a simple example: I'm making a post about hashtag optimisation and I need hashtags for my socials. The post itself is a how-to about social media, so I decide to start with the hashtag #SocialMediaMarketing.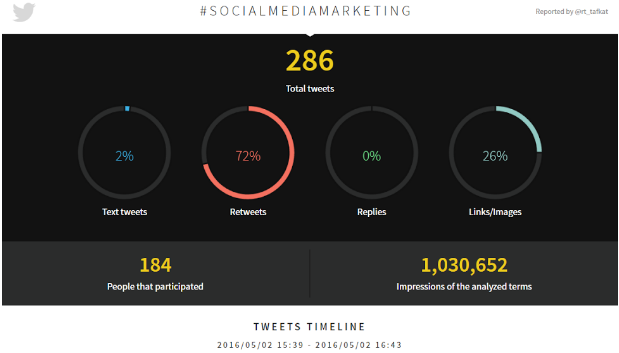 After entering my hashtag into TweetBinder, I can see it has a decent enough Tweet/hr rating and Impressions so this is a good base to find more tags. Onward to Hashtagify.me!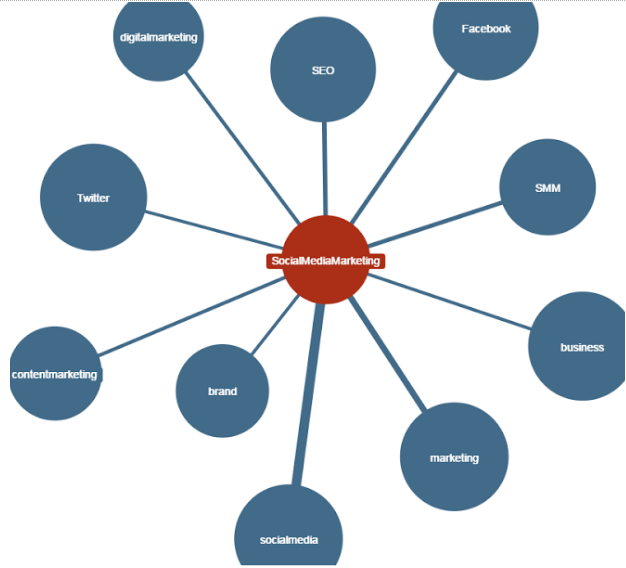 Instantly we find a flurry of suggested tags, it's just a matter of choosing which one works best for you. And then it's just rinse and repeat.
Best Practices
There are certain dos and don'ts when it comes to hashtags (a lot more don'ts than dos). Studies held by Buffer and SumAll show the shorter and easier to read your hashtag is, the higher the rate of engagement is.
But length doesn't necessarily matter if you have a successful campaign name as your hashtag. What does matter is being able to read your hashtag correctly, as we've seen can go dreadfully with...

Image Credit
Camel-backing your hashtags can save you from this social media nightmare and change #susanalbumparty to #SusanAlbumParty.
Finally, don't go too overboard; you may think you're just being safe, but over-hashtagging #just #gets #ridiculous #JustGetsRidiculous.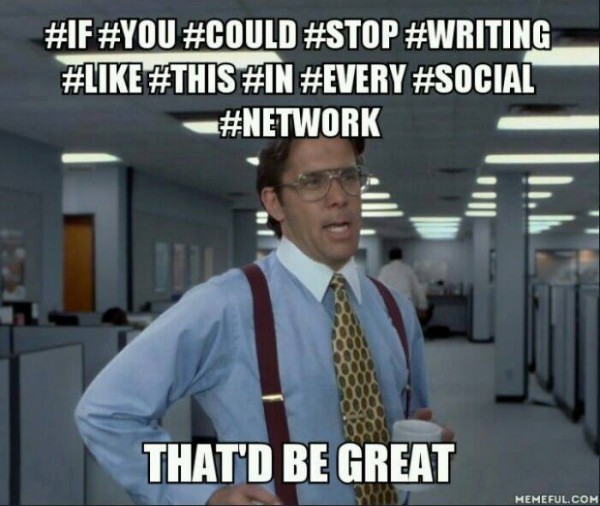 Image Credit: DeliciousBuzz.com
YOUR TURN
I like the idea of hashtags more than its execution over the past few years, I mean there's no point to a filing system if people aren't labeling their files properly.
What do you think? Are hashtags a lost cause? Do we really need them?
Hopefully, this all can clear up in the near future, but for now I hope I've been able to teach some of you how to #DoItRight.
And now that you've learnt how to hashtag like a pro, why not use it on your HubSpot Social portal - get busy in the monitoring page and cover the posts you want to see most. For other sweet social media tips and tricks, check out our "How to HubSpot" ebook - the Social Edition.