Clinic to Cloud (CTC) is a medtech business on a mission to empower medical practices across Australia with an innovative, patient-centric practice management software. When CTC approached Y&C with a strong drive for fast results and long term wins, it was our turn to help. We equipped them with a sophisticated sales and marketing engine to support their dedicated on-ground team and super power their growth.
With 1200+ of 50,000 practices already in their midst, their marketing efforts needed to help them further expand their customer base and establish their presence as an authority in the field.
The Origin Story
As a leading med tech company, they were capturing a significant part of the market, largely through past marketing successes in PPC and social media. However their digital presence didn't yet reflect their thriving brand. In particular, their basic website neither celebrated the ample social proof around their product, nor clearly identified their ideal personas. Furthermore, a fragmented funnel and lack of lead nurturing meant their sales team spent far too much time profiling leads.
The Challenges
As an Australian med-tech business, Clinic to Cloud were up against fierce competition in a fast moving market. Despite the wave of success, they were aware of how they needed to stay ahead of the curve – they were looking for a sales and marketing machine, that would reflect an established and reputable brand and convert more of their ideal users.
The following challenges foremost shaped our approach:
Persona groups were not considered on the site. The website presented features without context in their application or hierarchy in their importance to the audience.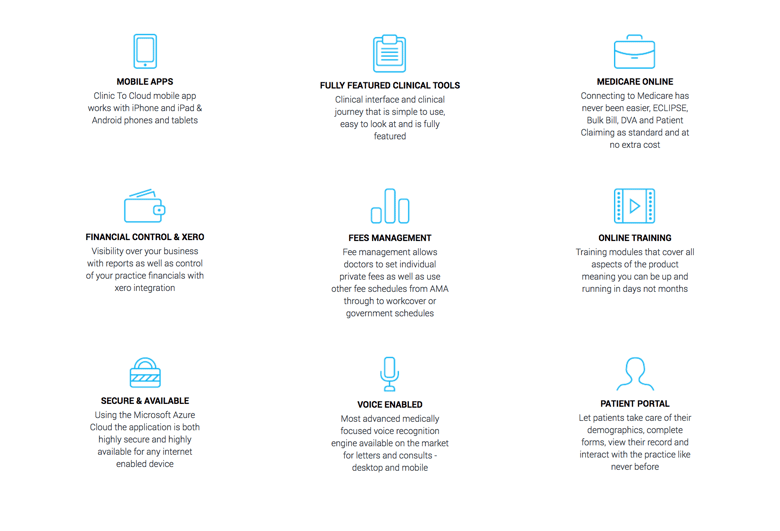 The website didn't look the part. As a tech company that was paving the way for smarter healthcare, the website was not reflective of the innovation or reputation behind the platform.
The SaaS pricing model was unclear. Atypical of clinical softwares, the platform introduced subscription based pricing and required no installation or maintenance. This was not articulated on site, leading to a misconception among visitors of additional hidden costs.
The sales team were drowning in lead profiling. With the website forms not profiling any of the leads coming in, sales teams were caught in conversations without context of the specialties and persona types they were dealing with, compromising sales conversations.
Clinic to Cloud knew their website needed to function as a strong member of their sales team, nurturing potential customers from first impressions to closing the deal. Their existing Hubspot approach didn't use workflows, meaning their sales team spent more time on lead nurturing and profiling that could've been performed by a trusty workflow.
The Approach
With a vision for the Clinic to Cloud website to become a lean sales and marketing machine, the approach to website design focussed on:
Content strategy to identify clear target personas.
The needs of specialists differed vastly from the needs of support staff, therefore alignment of website copy and display of features was led by persona and keyword research. The integrated clinical tools and mobile access to the platform took precedence for specialists, while practice managers valued multi-location access and online training for their teams.

Creating a smarketing funnel.
With previous efforts solely directed at the bottom of funnel, Y&C introduced informative, value-adding blog content and resources that touched on the early stage pain points of healthcare professionals. Encouraging lead conversions at the top of the funnel opened up the opportunity to nurture and profile leads well before a sales conversation, resulting in warmer leads and a higher SQL to opportunity rate.


Bringing it all together in a sophisticated website.
With a content strategy ready to roll, the website served as the launchpad and was built to reflect Clinic to Cloud's reputation. The approach to design encompassed a sophisticated, minimalist blue colour palette balanced with white space, and extended with the clean iconography.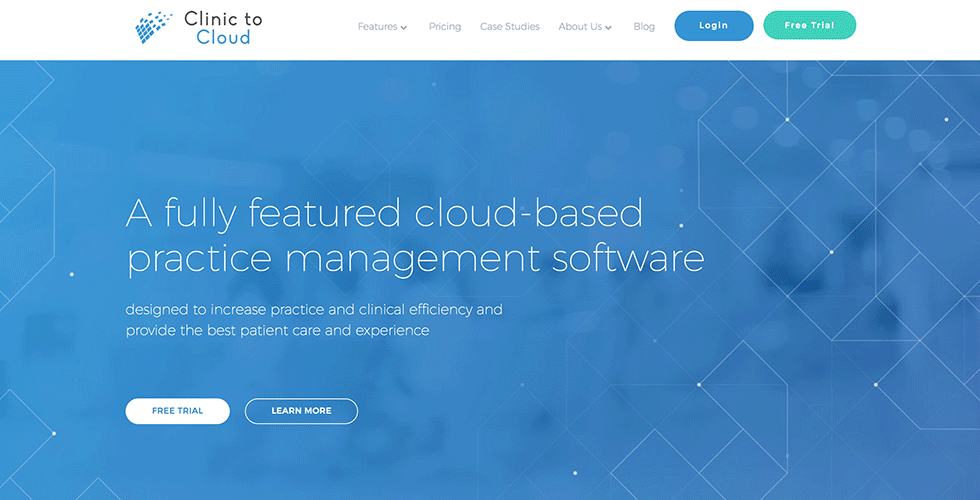 The Outcomes
Continuous flow of high quality leads handed over to the sales team (but don't just take our word for it, here's an email we received)

Visitor to lead conversion rate improved by 80%, across organic, social and paid search collectively
A 65% increase in leads from organic search
A 85% increase in leads from social media
A 17% increase in leads from a third of original paid media spend
Social media converted 4 times more visitors
Our first gated content asset produced a 40% click to submission rate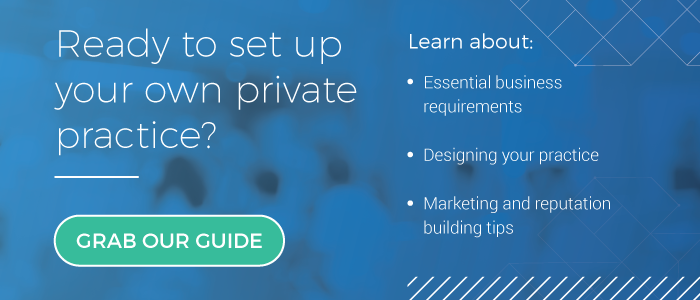 Since the launch of the website and the implementation of inbound methodology, Clinic to Cloud has continued from success to success. Their commitment to effective and targeted marketing efforts has resulted in a consistent flow of leads for their on-the-ground sales team.
Furthermore, in November 2016, they made it into Deloitte's Technology Fast 500 APAC 2016. With big goals in mind, we're excited to continue collaborating with Clinic to Cloud on proactive campaigns and growth driven design to ensure future wins. But don't take our word for it - hear straight from Mark Dwyer, CTC's CCO here.